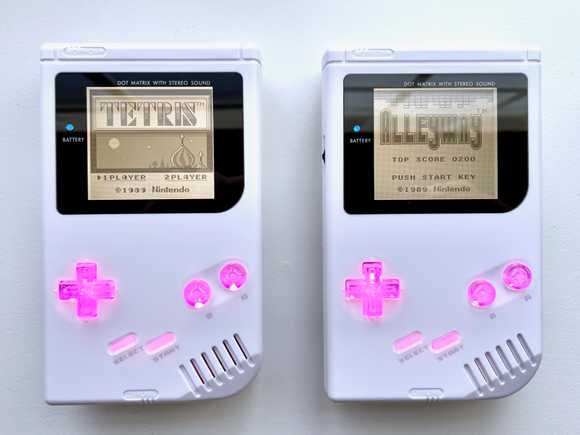 I was humbled when NovaNine asked for a custom Game Boy mod to commemorate their debut album. To fit the record's '80s synthwave aesthetic, NovaNine and I settled on the original Game Boy (DMG) from '89 as the base.
This was my first mod with LED backlit buttons. I wanted to highlight the album cover's glowing retrowave sun. Luckily, I was able to find some of Natalie the Nerd's awesome DMG LED flex boards — custom flexible PCB boards with perfectly placed LED lights. Paired with a blue LED power light, this Game Boy vibes like NovaNine.
Nova198Nine includes:
Note: In DMGs, the new display requires more power than the original display, thus increasing the noise floor. Buzzing from the speaker is a normal side effect.