The Whale (Scout's Whale)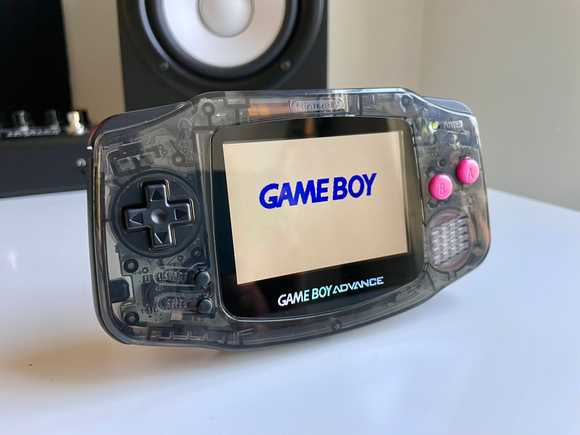 As a fan of Into the Aether, it excited me to no end to play a small role in the show. When Brendon and Stephen asked me to build three Game Boy Advance units for a giveaway on the Season 4 kickoff GBA episode, I was over the moon. The podcast has provided me much needed levity during heavy times and feels like I'm hanging out with friends more than listening to a show.
The Whale comes inspired by the whale featured on the cover art of Into the Aether Seasons 3 and 4 by Scout Wilkinson. The clear black shell + solid button build is the exact opposite of the companion White Whale build which features a solid white shell + clear buttons.
In total, The Whale includes: